---
---
VSSL Flask is designed to help you celebrate the summit, an epic pow day, or good friends around a fire.
Indestructible - made from military grade aluminum
Lifetime warranty
Waterproof
Ultra-Packable design - 9" long by 2" diameter
Lightweight - 14.5 oz
VSSL LIGHT
Ultra bright 200 Lumens
LED light 4 lighting modes: bright, dim, red, SOS
Up to 40 hrs of burn time
Waterproof
Long press activation reduces accidental activation
VSSL COMPASS
TRUSTED NAVIGATIONAL TOOL
Oil-Filled precision compass
Reliable operating temperature -10ºC to 50ºC (-14ºF to 122ºF)
Large diameter
High visibility compass card
VSSL FLASK
Holds 9 oz of your favorite spirit
VSSL Flasks are infused with glass to preserve flavor
Strong enough to ensure your booze makes it to the end of your adventure
COLLAPSIBLE SHOT GLASSES
2 collapsible stainless steel shot glasses
Each shot glass holds 1.5 oz
VSSL BOTTLE OPENER
High grade cast aluminum
Keep it in your flask or wear it proudly on your keychain
Epic moments in the outdoors are meant to be savored with friends. Two collapsible shot glasses fit inside so you can take happy hour at your favorite outdoor spot.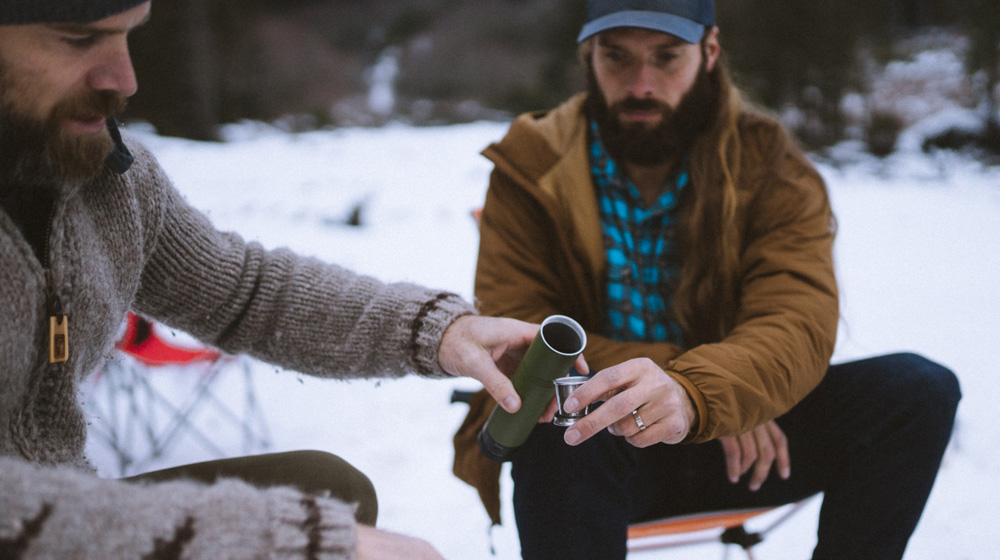 THE ULTIMATE ADVENTURE FLASK.
Pack your spirit of choice into the wild with the ultra-compact, versatile VSSL Flask. And you'll always find your way back to camp with the powerful 4 mode LED light and precision compass.
---